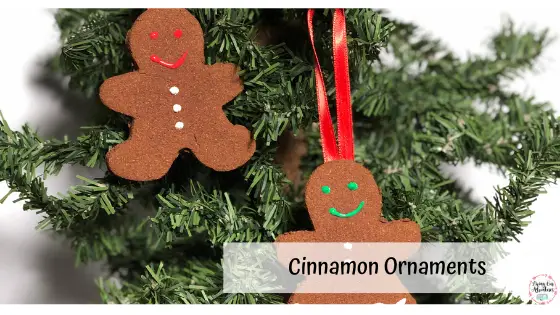 Mechelle and I used to make cinnamon ornaments with my mom and aunt every year for Christmas. To keep that tradition going I made them with my kids as part of our Gingerbread Man week. These ornaments are super easy and you can make them into any shape you want.
Ingredients-
1 cup of apple sauce
4oz of Cinnamon
2 tables spoons of white glue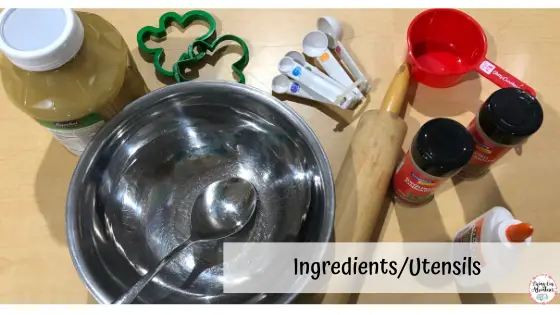 How to Make-
Mix all of the ingredients in a bowl. Once they are mixed well and have formed a "dough" take the mixture out and place on a table. Using a rolling pin roll the "dough" out, until it is about 1/2 inch thick. Use cookie cutters to cut out shapes (we used Gingerbread Men because that was our unit).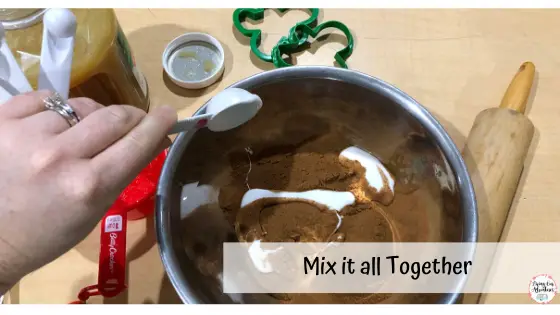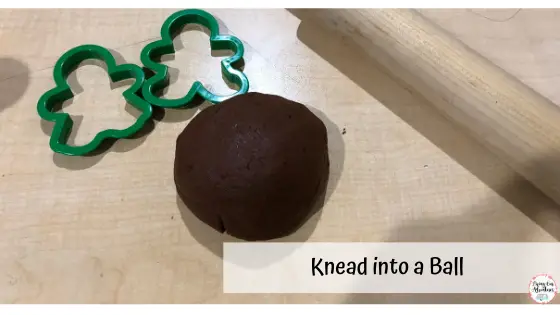 Place your ornaments on a cookie sheet to dry. I used my finger to smooth out the edges. The ornaments will dry exactly as they are wet, so you want to make sure you are happy with what your ornament looks like before drying. To dry you can either leave them out for a few days or put them in the oven at 200 degrees for a couple of hours. I suggest turning them over after an hour or two in the oven to make sure they are completely dry.
Once dry you can hot glue ribbon on the back to make the ornament and use puffy paint to decorate.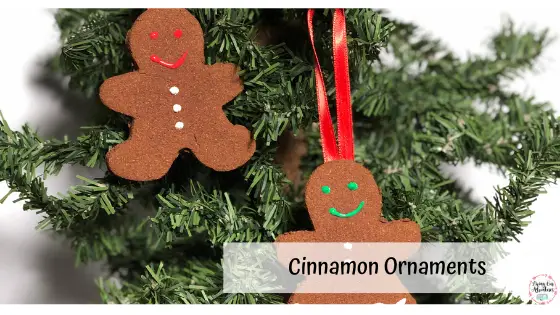 ---
If you are looking for more educational activities for your kiddos make sure you subscribe to our mailing list and check out our Tot School Page.