Must Have Toys for Your Daycare
Probably one of the most important things that you can have for your daycare is toys. And a variety of toys will help with keep your kiddos entertained and learning.

Disclaimer: This contains affiliate links and any purchases made through such links will result in a small commission for me (at no extra cost for you). I only recommend tools and resources I use and love!
Here are the top 10 toys that we recommend for your daycare. These toys are kid and provider approved.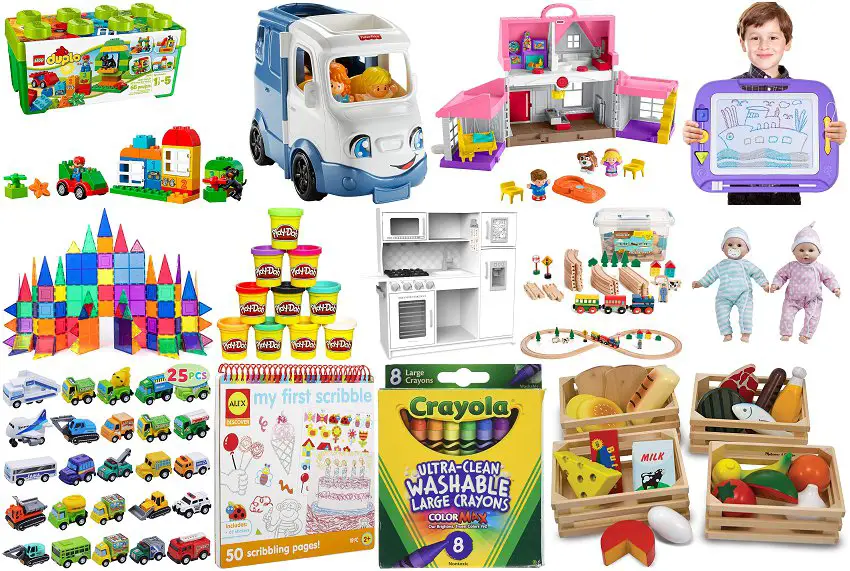 Our schedule allows for two free play times for our toddlers/preschoolers. To keep the kids interest and keep them from fighting or getting too crazy we monitor what toys they have outs. Whatever toy they play with in the morning free play time we don't let them play with the same toy in the afternoon free playtime. For example, if they play with Legos in the morning we don't let them play with Legos again in the afternoon. We also only let them have two toy buckets out at a time. This helps greatly when it comes to clean up.
You don't have to purchase all of your toys brand new for your daycare. Get creative and thrifty! We have found some awesome toys at great prices by going to yard sales, thrift stores, consignment shops, and Goodwill. Most of the time the toys are in great shape and just need a good cleaning.
Kids learn the most through play so your daily schedule should include ample time to let kids play and explore. Well, thought out toys will allow your toddler/preschooler opportunities for problem-solving, social development, and many other important life skills.
Want to know more about our In-Home Daycare visit our Daycare Page or Itsy Bitsy Pineapples on Facebook.