Ocean City, MD – Our Day Adventure
Ocean City, an icon for just about anyone who is from Maryland, but I can tell you first hand that it isn't everyone's favorite place to visit. I am not big on large crowds of people in one place so my favorite time to visit Ocean City is when it is cold when there is just about NO ONE on the boardwalk. So this Day Adventure was perfect for our November trip to Island Resort!
I would have to say that the kids favorite part of this adventure was to walk out on the fishing pier. They enjoyed looking at all of the locks and telling us the colors. Hunter was funny because he kept covering his ears, we don't think he liked the sound of the waves. When they talk about the pier they relate it to the pier that is in Paw Patrol, go figure right.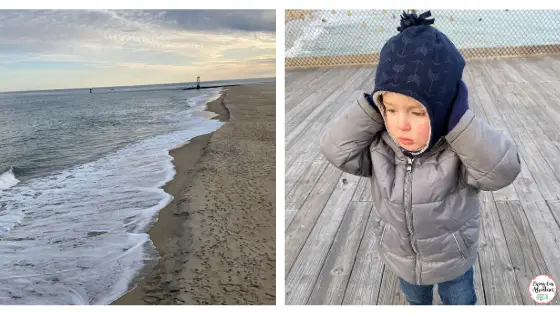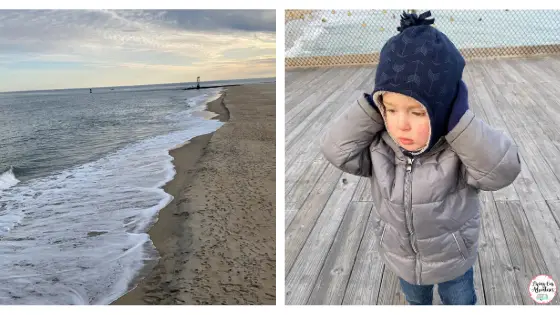 Adventure Goals
We went because Dad and Mechelle couldn't believe that Jamie had never had Thrashers French Fries, even though we had been to Assateague and Island Resort many times. So our first, well second stop was Thrashers. We made Jamie order because the kids were being a little unruly but Mechelle and I added the vinegar and salt. He loved them and so did the kids!! The large bucket that he thought was going to be too much wasn't enough. haha!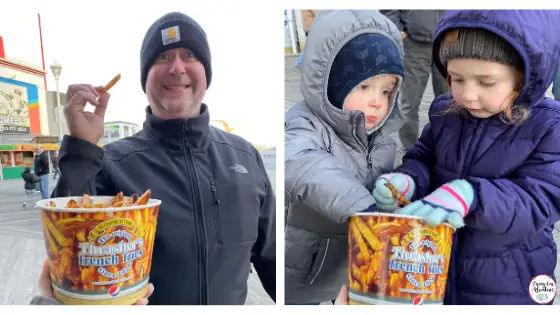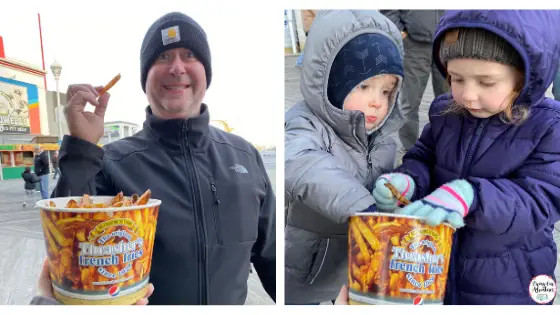 Our other goal for this adventure was to let the kids play in the arcade. Well after getting a family picture there really wasn't much time and Michael had already won them each a LARGE stuffed animal so the appeal was gone. And to be honest Jamie and I just wanted to play skeeball.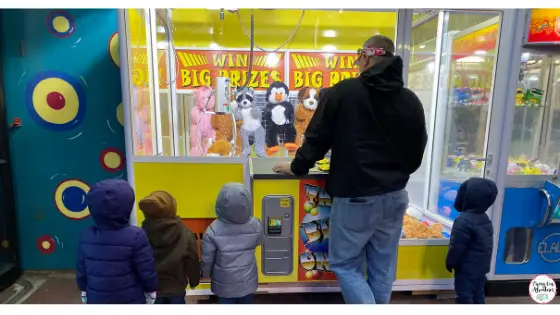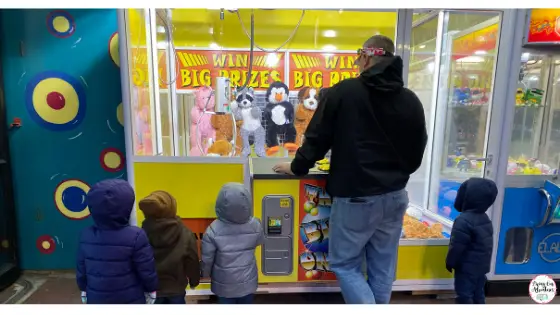 Day Adventure Must Have
An like I try to do for all of our adventures we got a family picture. Maybe one of these days everyone can be looking at the camera and it won't take 15 minutes just to get everyone in place. I am not holding my breath.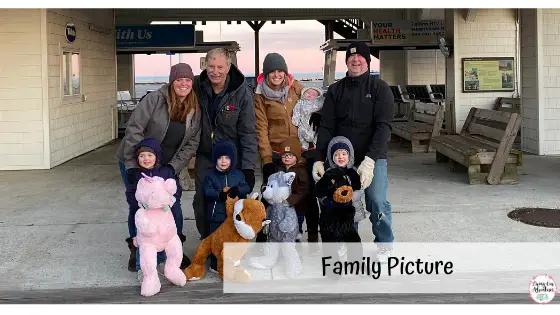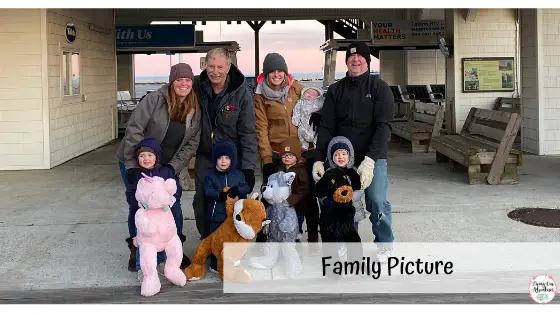 ---
If you would like to read more about our Day Adventures please subscribe to our newsletter and visit our Day Adventures Page.