I love all things pink and glittery, probably because my birthday falls so close to Valentine's Day. lol And what makes it even more fun is that Henleigh is in a super girly stage and loves sparkles and anything pink. Which made Tot School extra fun this year. Your toddler will LOVE these Toddler Valentines Day Activities as much as we did.
Books
Letter of the Week
Sensory Bins
We filled the sensory bin table with red, pink, and purple pouch lids, felt hearts I found at Michaels, and foam hearts that I had gotten a couple of years ago in the Target Dollar Spot. The 3-4 year olds did an activity where they had to match upper case letters. The 2 years had to match color hearts to color words. You can check out this activity in my TpT store. Instead of using velcro to keep the pieces in place I taped the mat to a cookie sheet and put magnets on the back of the pieces.
Fine Motor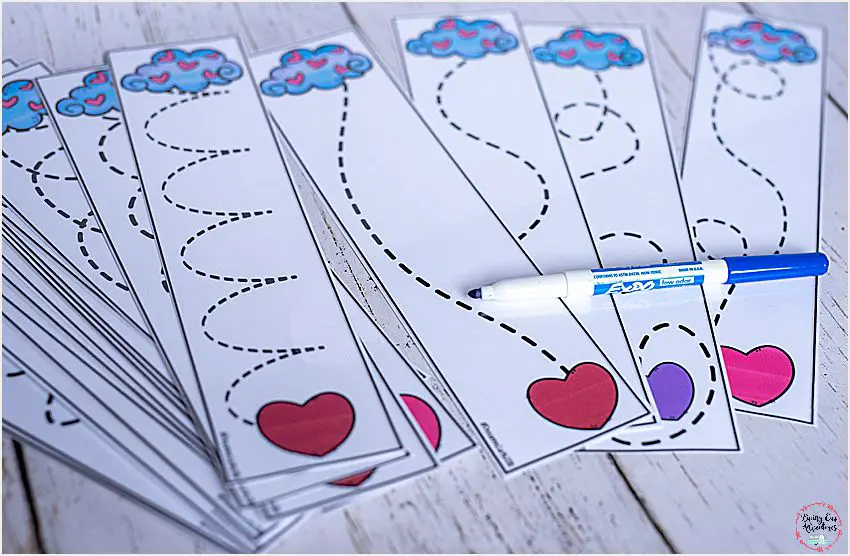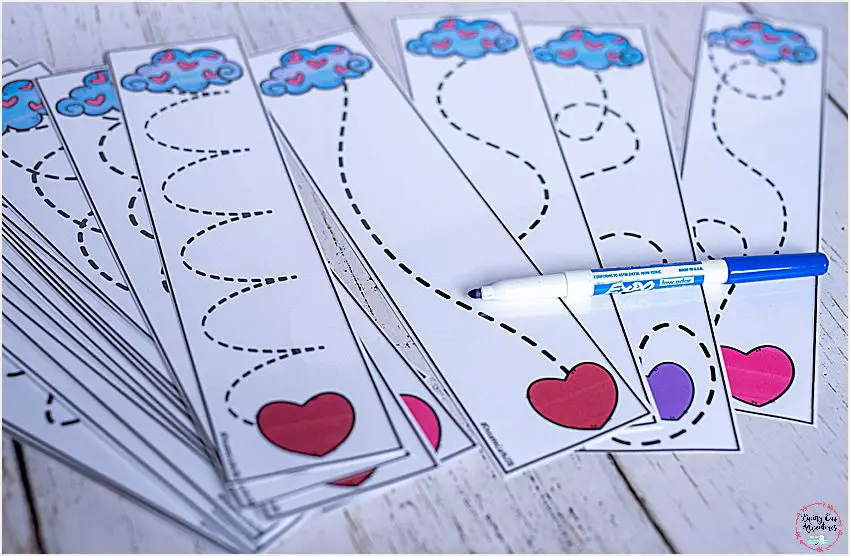 Crafts
Sponge Paint Hearts
I cut hearts out of contact paper using punches. Then stuck the hearts all over a piece of white paper. The kiddos used sponges to paint the paper. Once dry I peeled the hearts off and outlined them with a black marker. If we do this again I want to get round sponges instead of the square ones.
Heart Tree
This was a great follow up activity to the book The Day it Rained Hearts. I made the heart "stamps" out of pipe cleaners.
If your toddler loved these Valentine's Day Toddler Activities you can find more fun and engaging activities on our Tot School Page.