What you Need to Know Before Buying a Camper
Are you thinking about buying a camper? If so, there are a few things you need to know before you make your purchase. In this blog post, we will discuss the different types of campers available on the market and what each one has to offer. We will also talk about the pros and cons of owning a camper, as well as some of the things you need to consider before making your purchase. So if you're thinking about buying a camper, be sure to read this post!
There are a few things to consider before purchasing a camper. For instance, what will you be using the camper for? If you plan on using it for long road trips, then you'll want to make sure it has enough storage space for all of your belongings. You'll also want to consider the size of your family or group, as this will dictate how much sleeping and living space you'll need. Additionally, think about what kind of features you'd like in your camper. Do you want a kitchen? A bathroom? A place to store your bikes or kayaks? Once you've considered all of these factors, you can start looking at different types of campers and see which one would be the best fit for you.
There's a lot to think about before buying a travel trailer, but check out these tips to help guide your way.
There are three main types of campers: pop-up campers, travel trailers, and fifth wheels. Pop-up campers are the smallest and most affordable option, but they don't offer as much space or amenities as the other two options. Travel trailers are larger than pop-ups and can be towed behind a car or truck. They typically have more storage space and some even have kitchens and bathrooms. Fifth wheels are the largest type of camper and are designed to be towed by a pickup truck. They offer the most space and amenities of all three types, but they're also the most expensive. Learn More about the Different Types of Campers and Which One is Best for Your Family.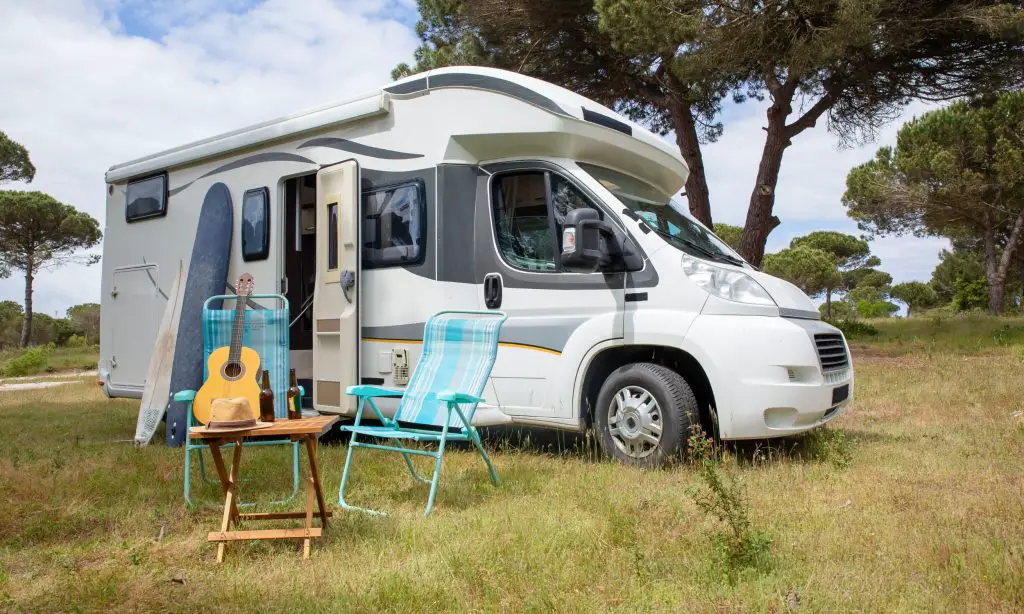 Now that you know a little bit more about campers, it's time to decide if owning one is right for you. There are a few things to consider before making this decision. First, think about how often you'll use the camper. If you only plan on using it a few times a year, then it might not be worth the investment. However, if you plan on using it frequently, then owning a camper can be a great way to save money on lodging and travel expenses. Additionally, consider where you'll store the camper when you're not using it. If you don't have enough space at your home or garage, then renting storage space can be costly.
If you've decided that owning a camper is right for you, then congratulations! You're about to embark on many fun and memorable adventures. Be sure to do your research and purchase the right camper for your needs. And most importantly, have fun!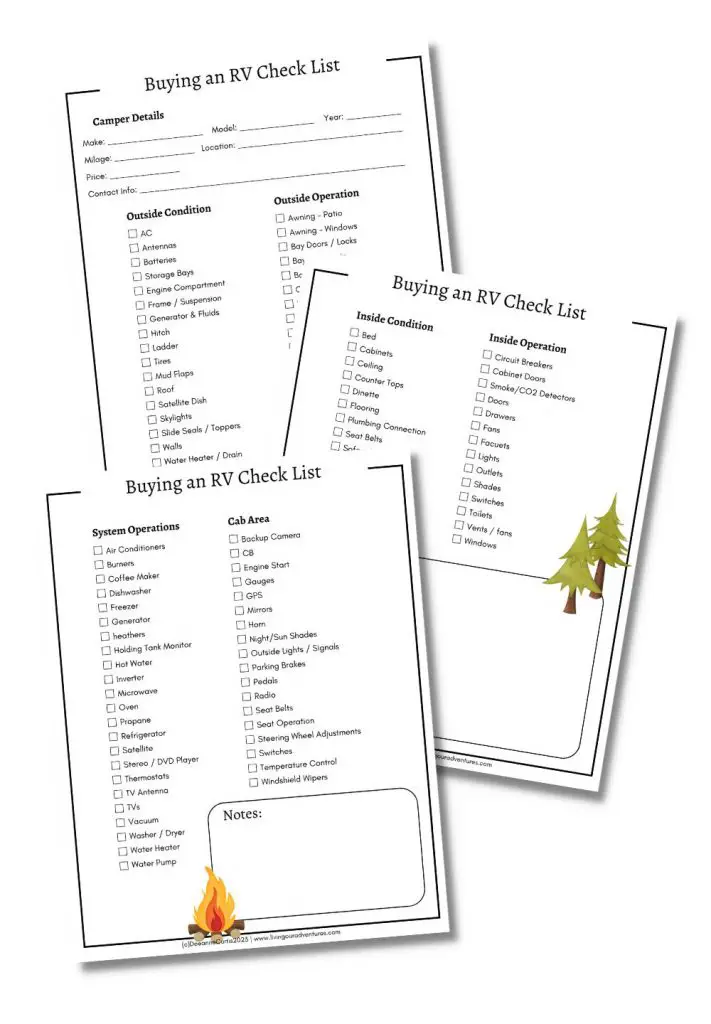 Get your FREE Buying an RV Checklist. Make sure you are buying a quality RV. 
Consider your Tow Vehicle
One of the most important things to consider when buying a camper is your tow vehicle. If you don't have a truck or SUV that can tow a large camper, then you'll need to rent one whenever you want to go camping. This can be costly and inconvenient, so it's important to make sure you have the right vehicle before making your purchase.
Knowing the specifications on your specific vehicle is essential and will require research. The things you need to know most are your vehicle's weight (specific to the model and options), the Gross Vehicle Weight Rating (GVWR), Gross Combination Weight Rating (GCWR) and Towing Capacity.
What Camper can your Vehicle Tow?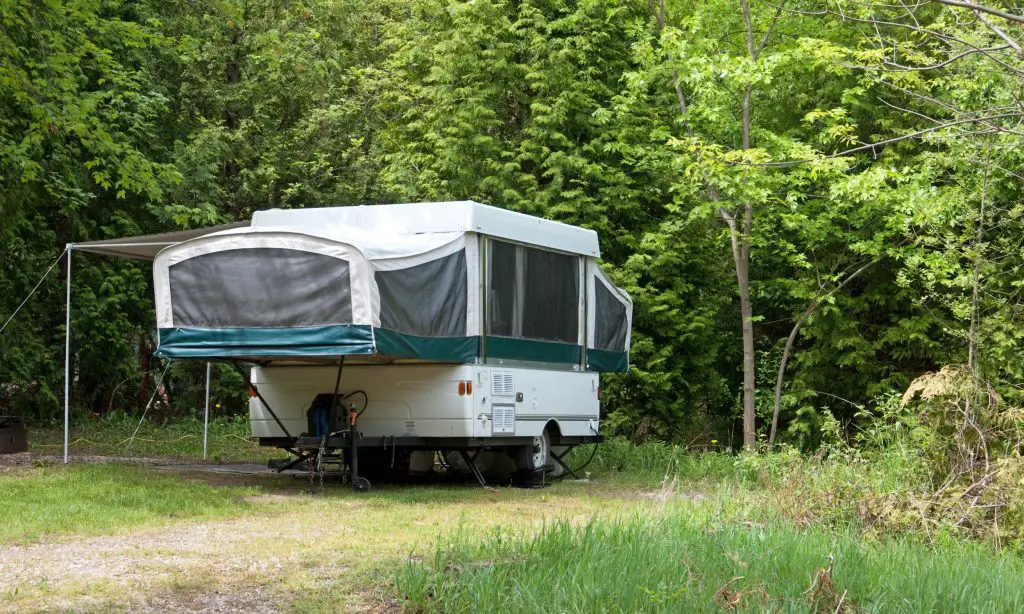 Where will you store your Camper?
This could play a role in what size camper you purchase. If you own 5 acres and have ample space to keep the trailer at home, you may not need to worry about this. But maybe you live in an association, and you may not even be able to keep it at home.
You will need to research places to keep it, if there are size limitations there and what it will cost. If you are planning on keeping it at home, do you have enough space? Can you fit the 30 foot long camper next to the garage? Is there enough room to physically move it to that storage space? Don't overlook this simple question. Also consider any improvements you might need to make so your camper will fit and be protected. For example we cut down a few trees and added a gravel pad before bringing our camper home.
How many people will be sleeping in your camper?
First consider how many will be need to sleep in your camper on a regular basis and then plan on having an occasional guest or two. There are two general layouts for most camper trailers and drive-able RVs – a bunkhouse layout and a living space layout.
The bunkhouse layout generally offers additional bunk beds of some sort if you're going to be camping with kids. This can be single bunks tucked next to the bathroom or a double set of bunks in the rear of the TT that slide out into a kid bedroom. Some of the rear bunk room options even offer upper bunks that fold up and allow for couches and entertainment centers below for a complete "playroom" escape. Pay attention to the model numbers when looking at these campers. They typically have a BH in the model number somewhere indicating this option.
For those not traveling with kids and looking for the most relaxing indoor space, the living space layouts can turn fill those spaces with couches and comfy chairs and provide more windows for sitting and enjoying the outdoors while still in the camper.
Research all of the options and see what you like the most. Make sure that if you choose a four bunk option and have 4 children, that you still have enough space for a larger table and more storage. Try to envision how comfortable everyone will be if the weather is inclement and you need to spend the day inside, with everyone.
Where should you buy your camper?
When you're getting closer to making the purchase, where you purchase the camper will play an important role in the entire experience. Most camper trailers usually only have a one year warranty. In talking with many camper owners, getting any of that warranty work done can be an adventure in its own. The RV industry doesn't work quite as fluently as the auto industry, in that when you have a problem with your Chevy, you can go to any chevy dealer and get it covered.
The best ally you can have when dealing with the manufacturer is a good dealer. Research the dealer you plan on going to to see that their customer service reviews are very positive. If the dealer doesn't fight for you when you need it, it may become very expensive and frustrating. Keep the dealers distance in mind as well. You might be able to get your trailer for $500 hundred less from dealer A, but they are 5 hours from your home. Do you want to drive 5 hours to get warranty work done? Maybe dealer B that is 1 hour from your home is worth the extra few dollars.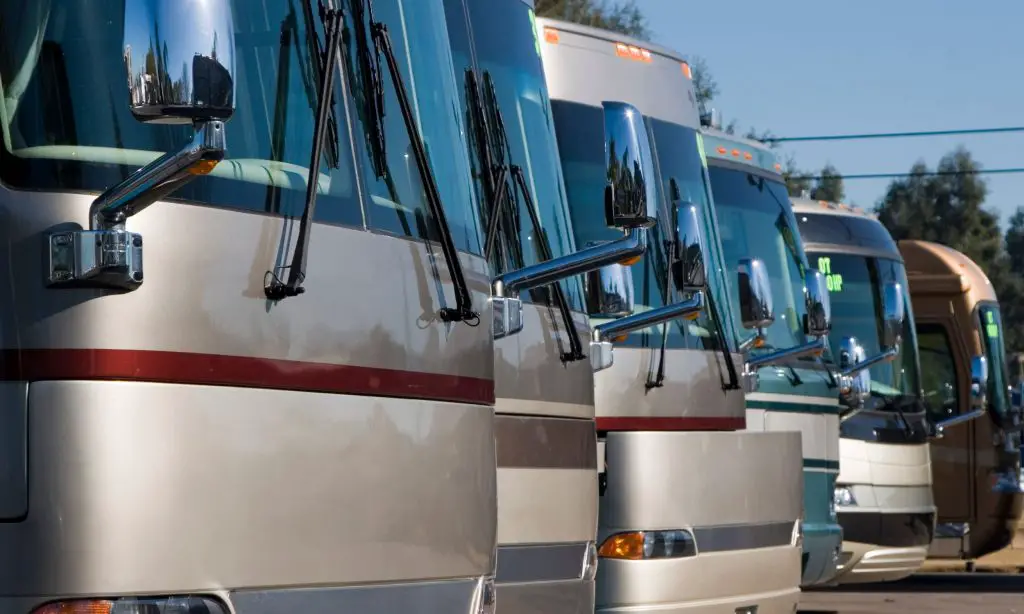 Absolutely. This can be the first and last place you go, not necessarily the same day.
Go to an RV show first to see what is out there. RV shows bring all of the dealers in an area to one location. RV dealers aren't on every other corner like car dealers. They are generally very spread out geographically. One trip to an RV show can expose you to so many more dealers than you can even drive to in one day, let alone let you play in all of the RVs. The RVs on lots are typically locked and require you have someone accompany you, trying to sell you the whole time. At the RV shows, you can hop in an out of many brands and models without the sales pressure.
The recreational vehicles at the shows will showcase so many different options. See what makes you ooh and ahh. See what options are available in your price range. Talk to other people attending the show while you're at it, ask them what they have, if they like it and why they're looking at the model you're in. Camper people, in my experience, are super friendly and more than happy to give their opinions. Not that you can't trust the salesman, but he's doing his job to sell you the camper.
If you are already set on a specific brand/model and have already researched the dealer, you may want to go to the show rather than the RV dealership to make the purchase. The manufacturers usually offer the dealers incentives to move units at the shows. These incentives are not available after the show. You most likely will just place a down payment at the show and then have to travel to the dealer to pick up the trailer and complete the transaction. You may even need to wait for the dealer to receive the camper from the manufacturer. If it is a popular layout/model you may be one of many people to purchase it, and the dealers may not have the trailer on their lot. Additionally, if you are flexible in deciding on two similar units from two different dealers, you can go back and forth between them to get even better pricing.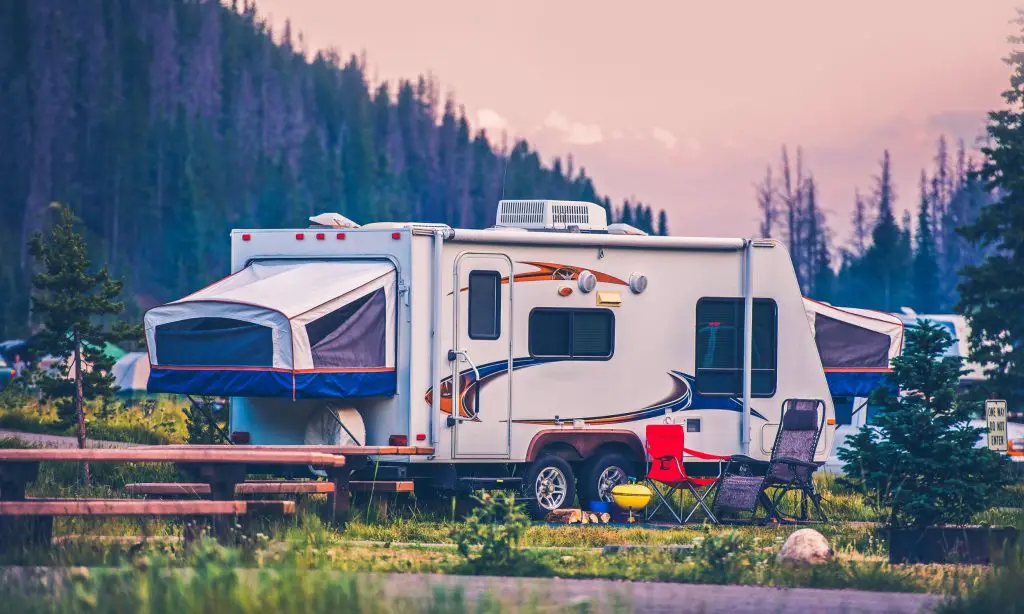 If you have considered all of these aspects of buying and owning a camper and feel confident in your decision, then get that CAMPER!! Buying a camper can be a great experience but it's important to do your research first. We hope that this article has helped you make an informed decision about whether or not buying a camper is right for you. Have you decided on which type of camper to buy? Let us know in the comments below.