Jamie and I met through a mutual friend in 2013 at the time it was a casual meeting among friends. It wasn't until the spring of 2014 that Jamie got up enough courage to text me to ask me out to dinner.
I agreed on a whim and didn't have any expectations. And as it goes we have been together ever since. It's amazing how when you get to know someone you just know they are right for you. Jamie and I are so connected it is sometimes scary.
We got married in 2015. We weren't looking to spend a lot of money so we stuck with close family and friends, which turned out to be 75-100 people anyway. We rented a tent and got married at the house I grew up in. It was exactly what we wanted.
Ruben is our fur baby. He is an 87 pound chocolate lab that has the sweetest demeanor. This boy only chewed when I got him newtered and has been the biggest lover from the beginning. He loves to chase a tennis ball and it's a bonus if you throw it in the water. If he's not chasing a ball you will find him curled up in his favorite blanket on the couch, which he will sometimes share if you ask. Lol
In 2016 we had our daughter Henleigh. She is the spitting image of me but has my sisters attitude. She has been a go getter from an early age; she has always wanted to know what is going on and be a part of what ever you are doing. She definitely keeps us on our toes and makes everyone smile.
Exactly 13 months after Henleigh was born we had the boys. We knew we wanted our kids close together and having three close together and in such a short time span was a blessing. Garrett and Hunter are fertinal twins. Garrett looks just like my husband and Hunter looks like a Curtis (my dad's side of the family). They have completely different personalities. Garrett is definitely the thinker, he takes him time when doing something but get angry when it doesn't go his way. Hunter will be our builder. You can't leave tools out around this kiddo, he will pick them up and start using them. Hunter has to have the hardest head, that boy doesn't look where he is going and is consistently falling.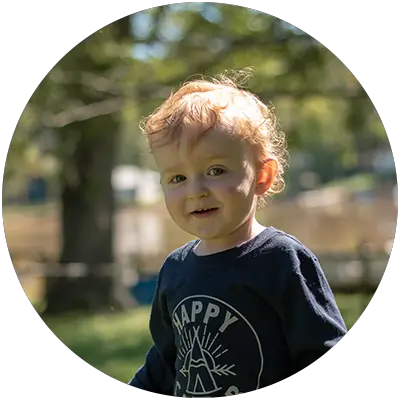 Having 3 under 2 was rough at times and can still be tough but the memories are priceless. And we can't imagine our lives without them.
In January 2020 we welcomed Marisol Anne (named after Deeanne's Mom; Marianne). She came about 2 weeks early and in the end came fast but she was a blessing and a ray of sunshine in a season that was difficult for all of us.
A fun tidbit for you… All of our kids were born on the 14th of the month.
---
Our Home
We currently live in the house Deeanne grew up in, along with her mom and dad. I know this sounds absolutely ridiculous to most but it works for us. We have an amazing relationship with Deeanne's parents. We work as a team to maintain the house and property that her parents worked so hard to build. With everyone helping things get done a lot quicker, which allows us to take MANY family adventures.
Deeanne was a teacher for 8 years but now she stays home with our 4 kiddos and run an in-home daycare. You can read more about her decision to leave the classroom here. Jamie worked for a family-owned distribution center, not too far away until Marisol was born at which time he left his job to run the daycare with Deeanne. We both live for our kids and our adventures. We have lots of dreams for ourselves and our kids; we would love to see the country and live somewhere a bit more rural. As we work towards those dreams we will keep adventuring and sharing. 🙂
Keep up with our adventures by joining our newsletter and follow us on instagram.