Organizing our outside kitchen has been on my list of To Do's for a while now. This simple DIY Silverware Organizer is just what we need to keep things organized.
To make sure that the paint stuck to the coffee container I used sandpaper and lightly scratched the surface. I also did the lid. Then wiped off the dust.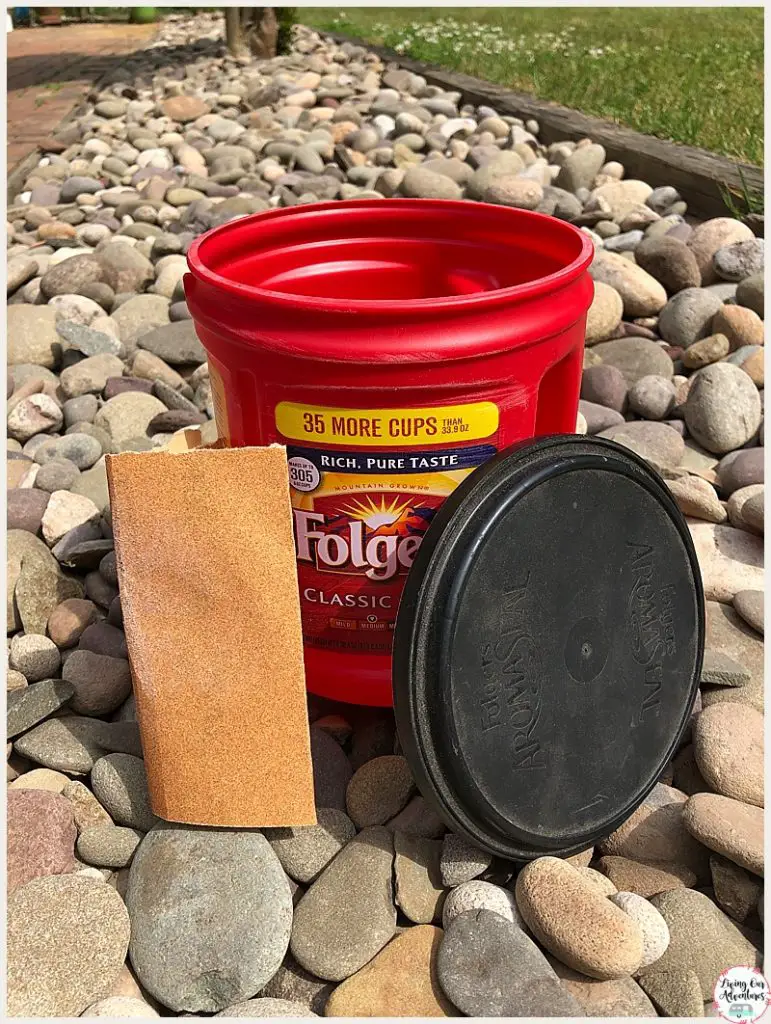 From there I sprayed the container with 2-4 coats of paint. I sprayed 2 coats with the container upside down and 2 coats with the container right side up. And let it dry for about 8 hours.

While it was drying I took some card board and cut 2 rectangles the same size. To get the size I measured the top opening and the depth. On both rectangles, I drew a line that went halfway up and cut it. Then I slide the two pieces together to make an X.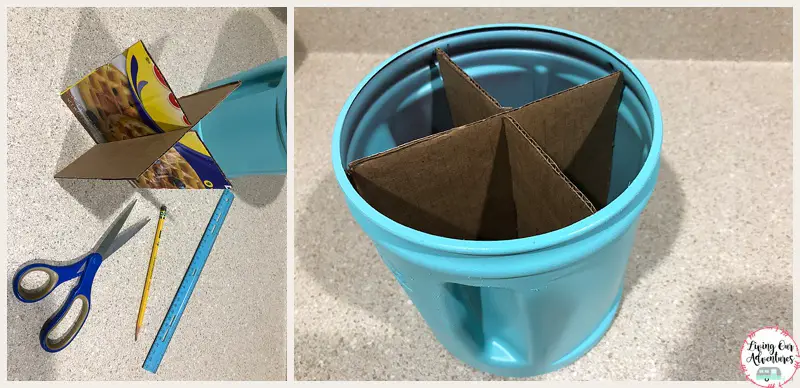 Once dry I slide the X into the container and filled each section with silverware. Then for fun, I cut the word "silverware" out on my silhouette machine and stuck it on the side.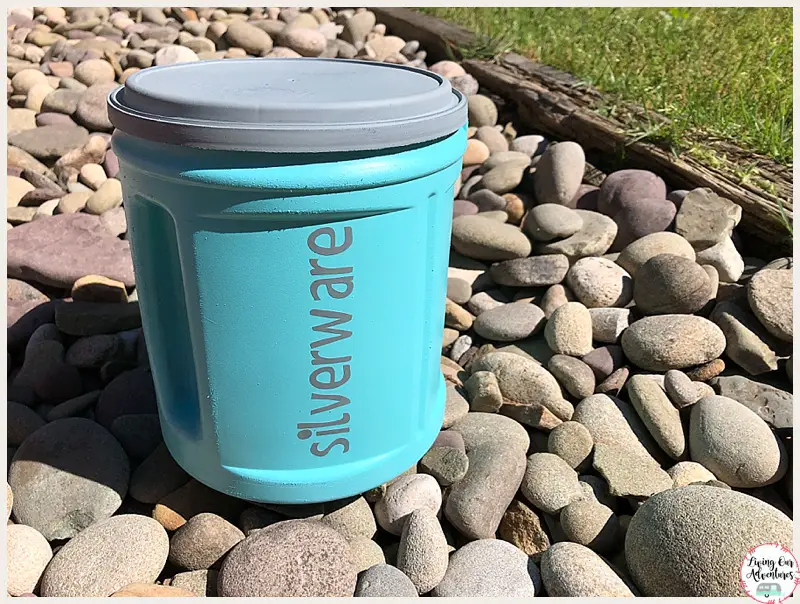 So easy and a great way to keep our outside kitchen organized.
If you are looking for other Camping Ideas please subscribe to my Monthly Newsletter and check out our Camping Tips & Tricks page.