Calvert Cliff Awesome Day Adventure
If you are looking for a day trip during the summer months, than you have to check out Calvert Cliffs State Park in Southern Maryland. The park is only open during the day and features a sandy beach, unique fossils, a recycled tire playground, fishing, a freshwater and tidal marshland and 13 miles of hiking trails.
Brief History
The Cliffs were formed over 10 to 20 million years ago when all of Southern Maryland was covered by a warm, shallow sea. When the sea receded the cliffs were exposed and began eroding. Today these cliffs reveal the remains of prehistoric species Including sharks, whales, rays, and seabirds that were the size of small airplanes.
Things to Do-
Playground
Hikes to the beach
Walking on the beach
Seashell collecting
Searching for shark teeth
Swimming in the bay
Picnics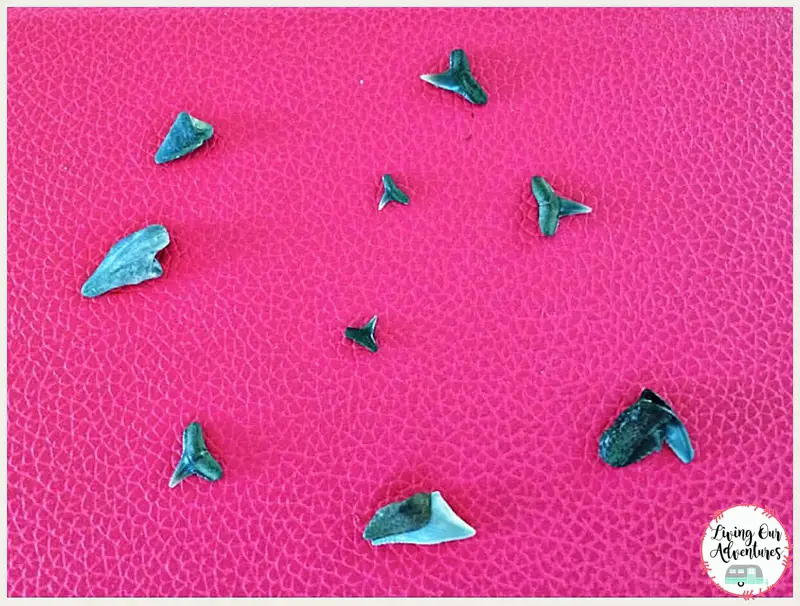 Things to Bring-
-Picnic lunch
-Extra clothes. We always dress in layers with our bathing suit as our bottom layer. That way we can swim in the bay at the end of our hike
-Sneakers to hikes
-Backpack
-Inside our Backpack
-Beach towel
-Sunscreen
-Water bottle
-Snacks
-Beach shovels and small bucket
-Mini first aide kit
-Camera
Taking the kids-
The hike to the beach is two miles. The hike is through the woods and there are tree stumps and roots along the way which does not make the trail good for strollers. But it is an easy hike just make sure you prep your kiddos that it will take sometime to get there. Encourage them to enjoy the hike as much as they will enjoy searching for sharks teeth.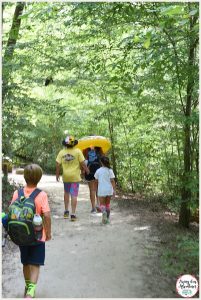 Calvert Cliffs Kids Photo Challenge
To keep your kiddos engaged I suggest having them participate in the Calvert Cliffs Kids Photo Challenge. It will also give them time to take in the natural beauty of the Chesapeake Bay and learn about the animals that live there.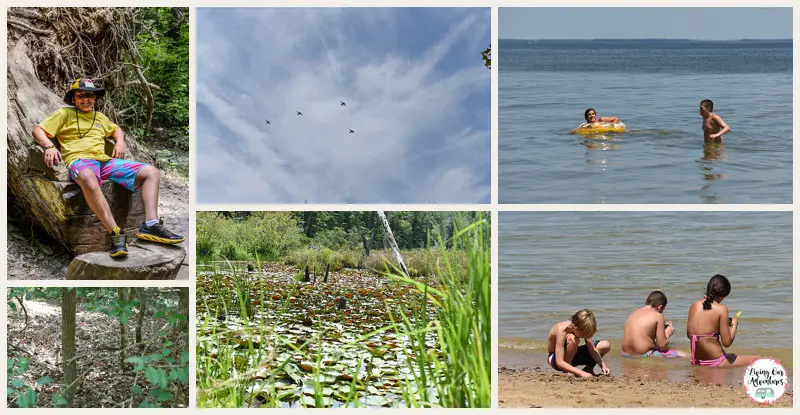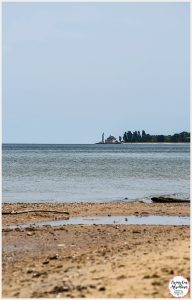 Don't delay and plan your trip to Calvert Cliffs State Park or go on a whim. You and your family will have loads of fun.
If you are looking for other adventure ideas please make sure you subscribe to my Monthly Newsletter. And if you are looking for other kids photo challenges check out my post on Assateague Island National Seashore.