Meems Bottom Covered Bridge, VA
While camping in the Shenandoah over Thanksgiving my mom and dad came across the coolest bridge while they were looking for the flea market. So when they got back they told us we had to go before the kids woke up for their nap. #naptimeadventure It didn't take long to find the Meems Bottom Covered Bridge and drool over its beauty.
The Craftsmanship and size of this bridge was unbelievable and stunning. The pictures just don't do it justice!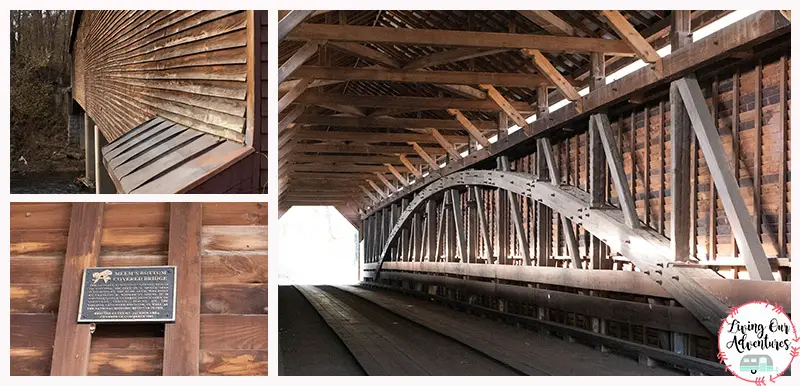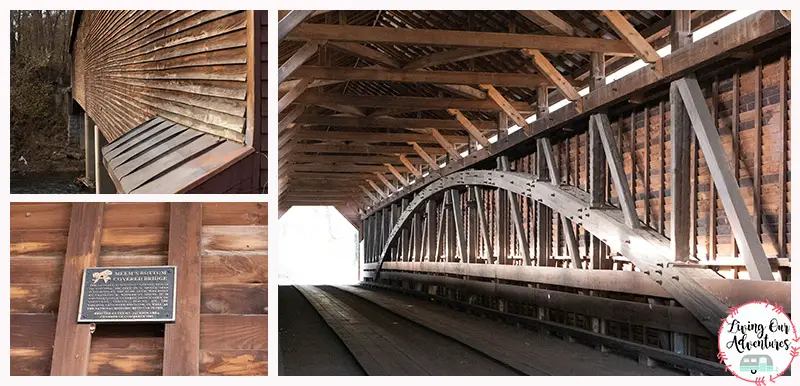 Something I didn't notice at the time, but my dad pointed it out when we got back was the fact that there was no bird poop anywhere inside the bridge. We wonder why.  The wood used to build this bridge was stunning and had unbelievable character. I bet wedding photographer bring their clients her for pictures, that is how pretty it was.
History
In doing some research we learned that it was constructed in 1892-93 from materials cut and quarried nearby for the massive arch supports and stone abutments, which extended 10 feet below the riverbed.  It is a 204 foot single span Burr arch truss covered bridge. This long span over the North Fork of the river has carried traffic for more than 80 years before being burned by vandals on Halloween 1976. After salvaging the original timbers, the bridge was reconstructed and eventually undergirded with steel beams and concrete piers. The bridge was reopened to traffic in 1979 and is still in operation.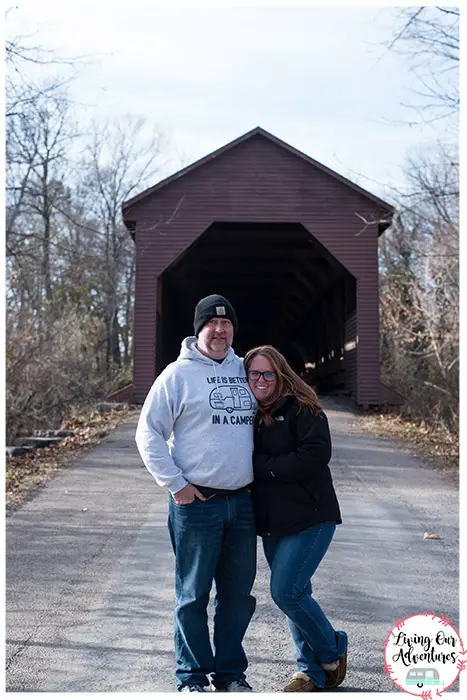 We are already planning another trip to the Shenandoah in the spring and have to say that Meems Bottom Bridge will be on our list to see again.  Next time we want to take some time and walk the river bed and get some pictures in the spring. If you are ever in the Shenandoah be sure to stop by Meems Bottom Covered Bridge! If you are looking to stay near by check out Shenandoah Valley Campground, LLC; you can read about our stay here.