Dollar Store Kids Camping Boxes
We love camping with our kids and our kids LOVE camping but at times it can be a little difficult when you are trying to prep a meal or clean up.  At home your kids have toys that they can play with while you do these everyday tasks, but when you camp they don't.  We have found that packing "boxes" for each kid with some simple activities is a great way to keep them entertained.  
We don't go overboard and get the majority of these items from the dollar store or the dollar section at Target.  Here is a list of the things that we always keep in our Kids Camping Boxes. 
Glow sticks–
these are great for after dinner.  Our kids love to hide them from each other. 
Magic washcloths–
not only do they love watching them "grow" but once they are wet your kids can help you wash off the table cloth or wipe down another surface that might be dirty.
Notebook & Crayons–
We love documenting our adventures with pictures, which you can read about in our Memorable Vacation Photos post.  Encouraging our kids to document the adventure allows us to see the adventure from their eyes.  What did they like the most? What was memorable to them?  For the older kids have them write and draw and for the younger ones you have just have them draw a picture of something they did that day.  Journaling is a great evening activity to get your kiddos to calm down and get ready for bed. Coloring books are also great.


Balls–
I am not sure what the draw is to this but kids will play with a ball forever!!  Ours sure do…  We always take at least four balls with us and a couple of extras just in case one gets lost. 
Buckets & Shovels–
BOYS will be BOYS!! And ours love to dig, so buckets and shovels are a must.
Chalk–
Great if you are staying at a campground that has concrete or asphalt pads. 
Jump ropes–
We have actually taken the jump ropes away because our kids are just too young for them but I can see as they get older they will be a great thing to have.


Play doh–
We love play doh for rainy days when we are stuck inside.  Don't forget to pick up some cookie cutters too.  The Dollar Store has a pack of 30 for a dollar. 
Bubbles–
What kid doesn't love BUBBLES!!!  We will often bring the bubble machine with us for some extra fun.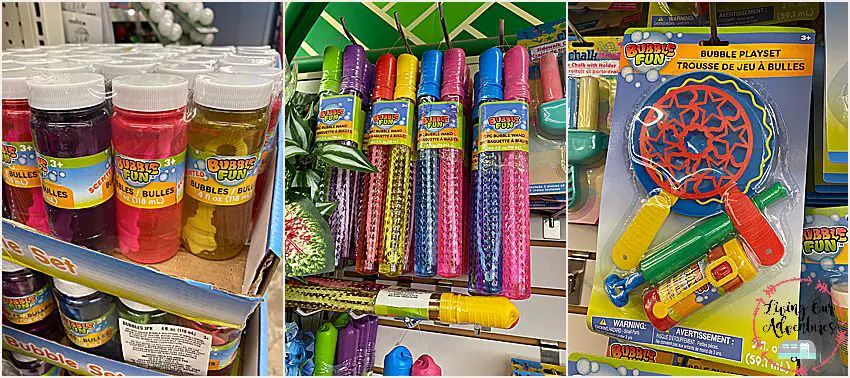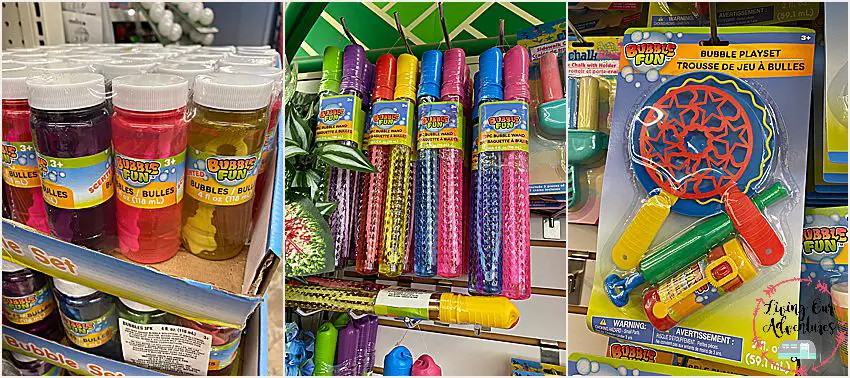 Some other things to pick up while you are at the Dollar Store-
Inflatable kiddie pool– great for really hot days when the kids want to get wet but you might not want to go to the pool at the campground
Water toys– normally we just do the sponges or buckets but this year I picked up a few cheap water guns.  Shhh!! Jamie doesn't know yet…
Cheap sunglasses for the kids to wear. They love being like mommy and daddy.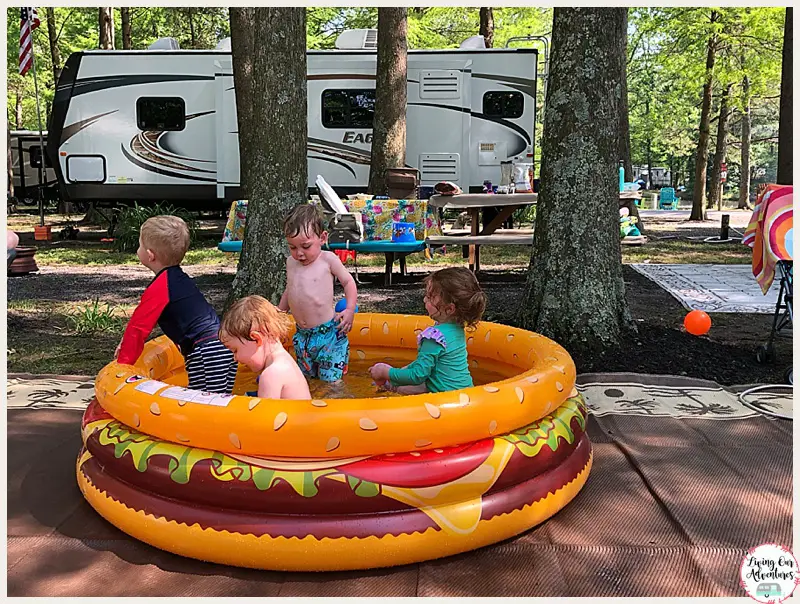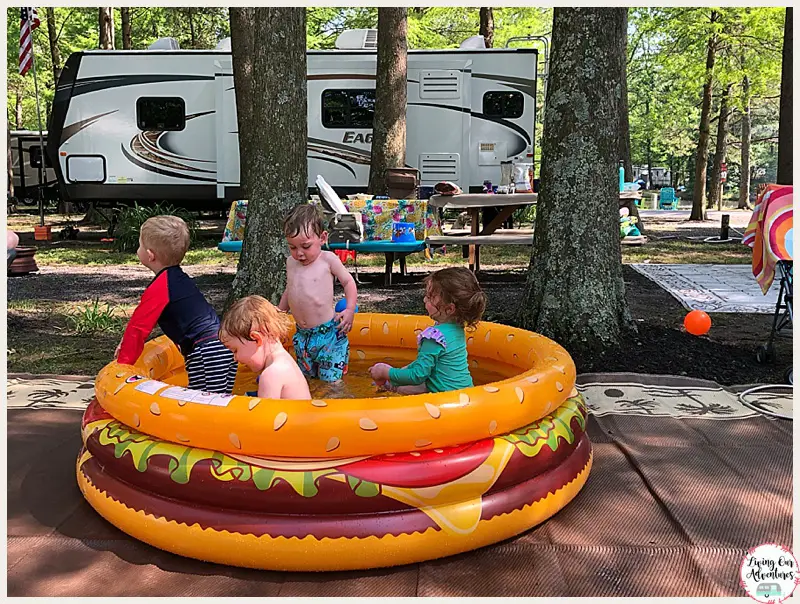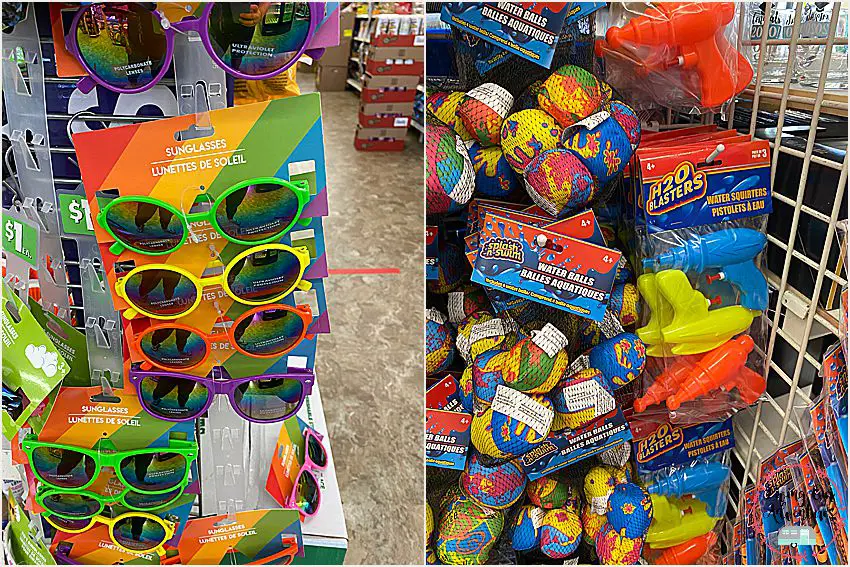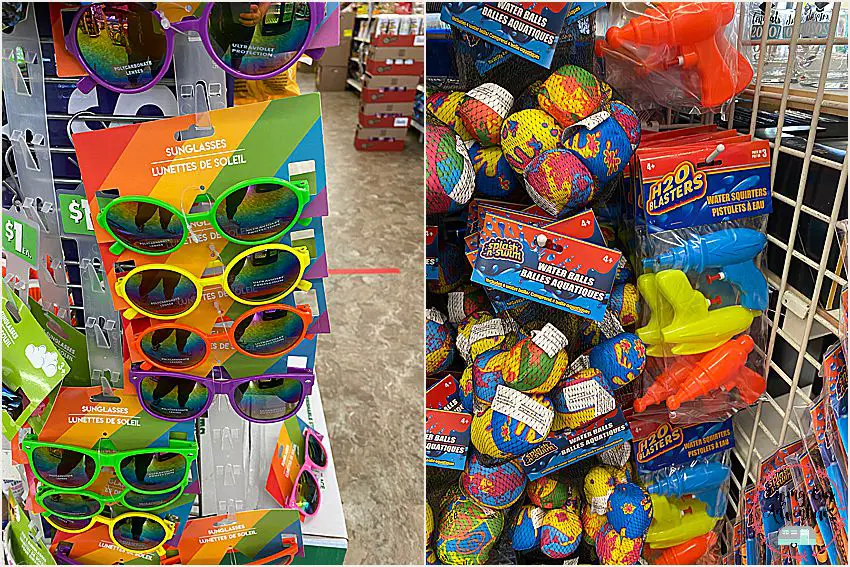 To keep it all together I got a few plastic containers.  They fit perfectly in the dinette seats in the camper. 
Here are some additional things I picked up at the Target Dollar Spot to add to our bins this year.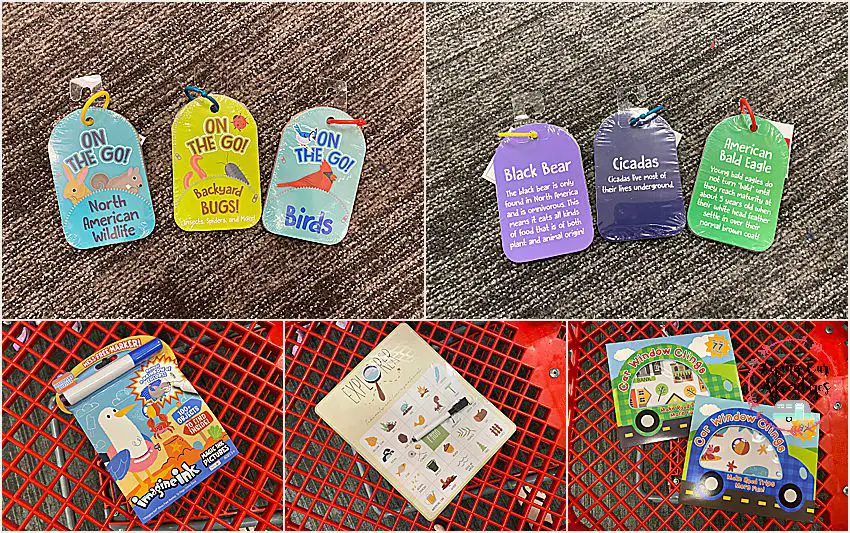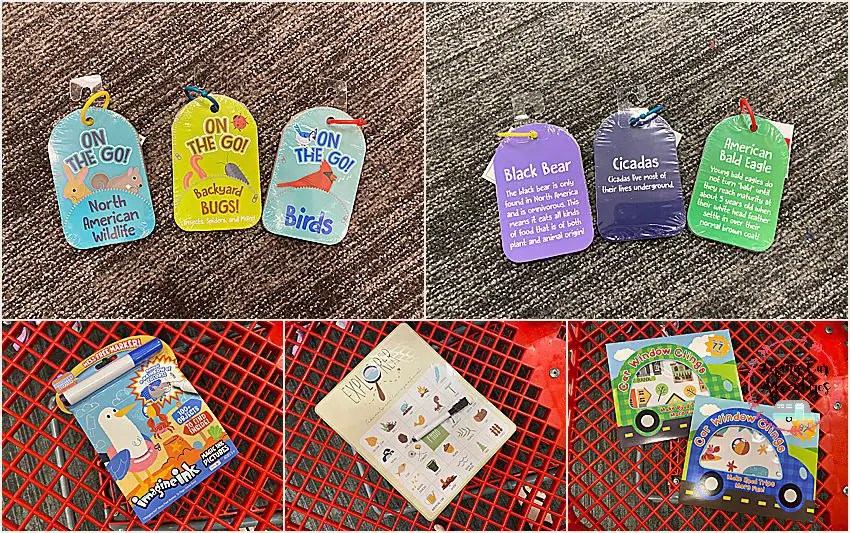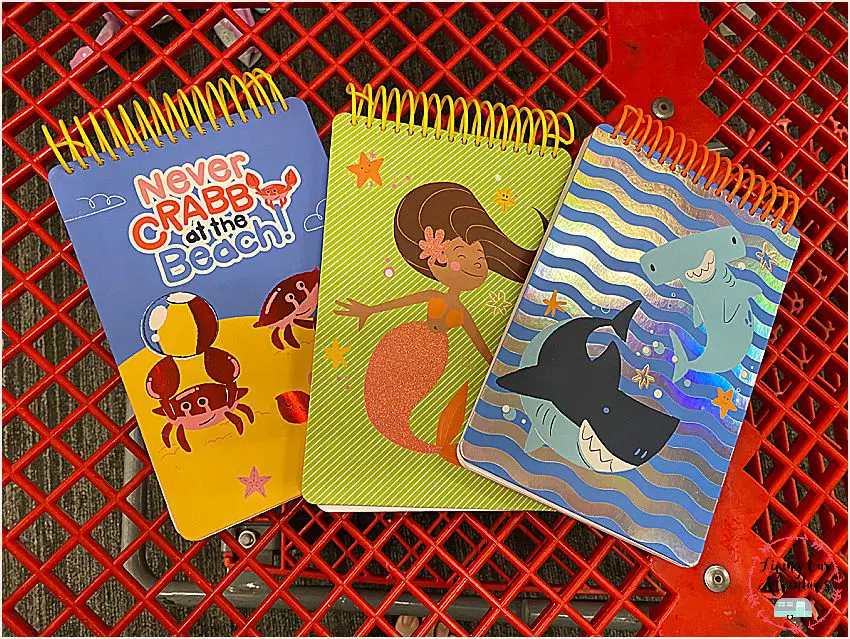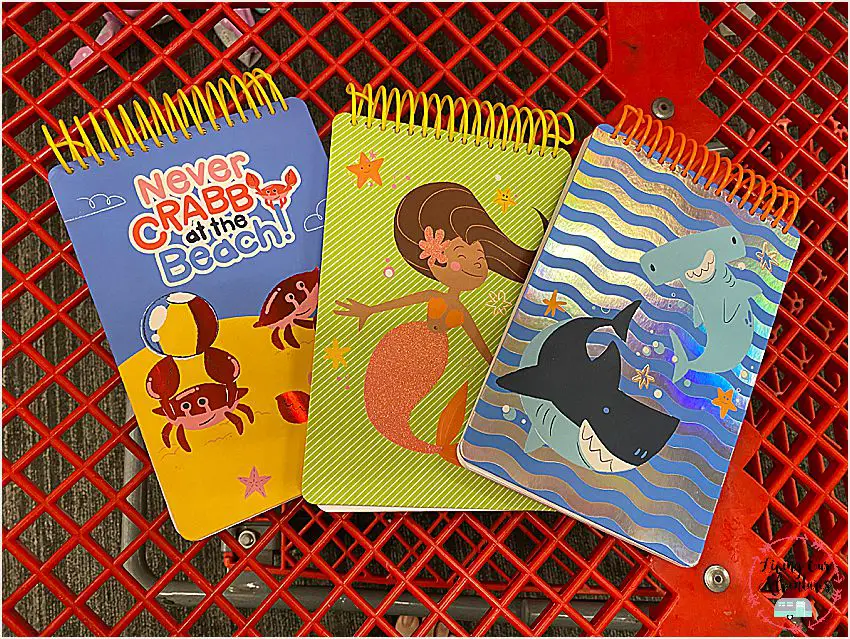 These are our favorite coloring notebooks for the kids. I always buy a new set anytime they come out with new ones.
---
We want to know!!  What do you pack for your kiddos to do while you are camping? Either comment below or send us an email.