Fire Breathing Dragon or Old Camper Water Heater
Picture this… Two grown men in the front yard. It is pitch black and they are fighting a fire breathing dragon!! Well not really but that is the mental picture I will forever have in my head. That fire breathing dragon really wasn't a dragon at all, it was our 1998 Coleman Fleetwood Pop Up's RV Water Heater.

To get ready for our next camping trip my dad and Jamie decided to clean up the heater and take the water heater apart to see if they could get it to work. They started the project on a Saturday. The heater was easy they cleaned out all of the mud dobbers nest and cleaned all the connections.  Once that was done it fired right up and the camper was nice and toasty. Then they moved on to the RV water heater. From what they could see they thought they could salvage it.  They started cleaning it up and found a piece was broken. I was able to find the part on Amazon and it was delivered mid week.
Dad and Jamie were so excited when it came that they both went outside to install the new parts with the hope of getting the unit to fire up. It was pitch black outside and the camper was sitting under a bunch of trees so they took flashlights.
At one point Jamie came in and asked for cookie sheets. My mom and I had a very confused look on our face until he explained that they had installed the part and had light the pilot light but it was shooting flames.  He took the cookie sheet and went to walk out the door when my mom suggested that he might want oven mitts too. "Oh good idea, can I have those too?"

When he walked out armed with cookie sheets and oven mitts all my mom and I could think of was two grown men in the front yard fighting a fire breathing dragon with oven mitts and cookie sheets. It is a great mental picture and one that we still laugh to this day. .
Needless to say in the pitch black they couldn't regulate the flame on the water heater and had to call it a quit until they could work on it in the daylight. When they were able to revisit the project it heater was still shooting out flames and they couldn't fix it.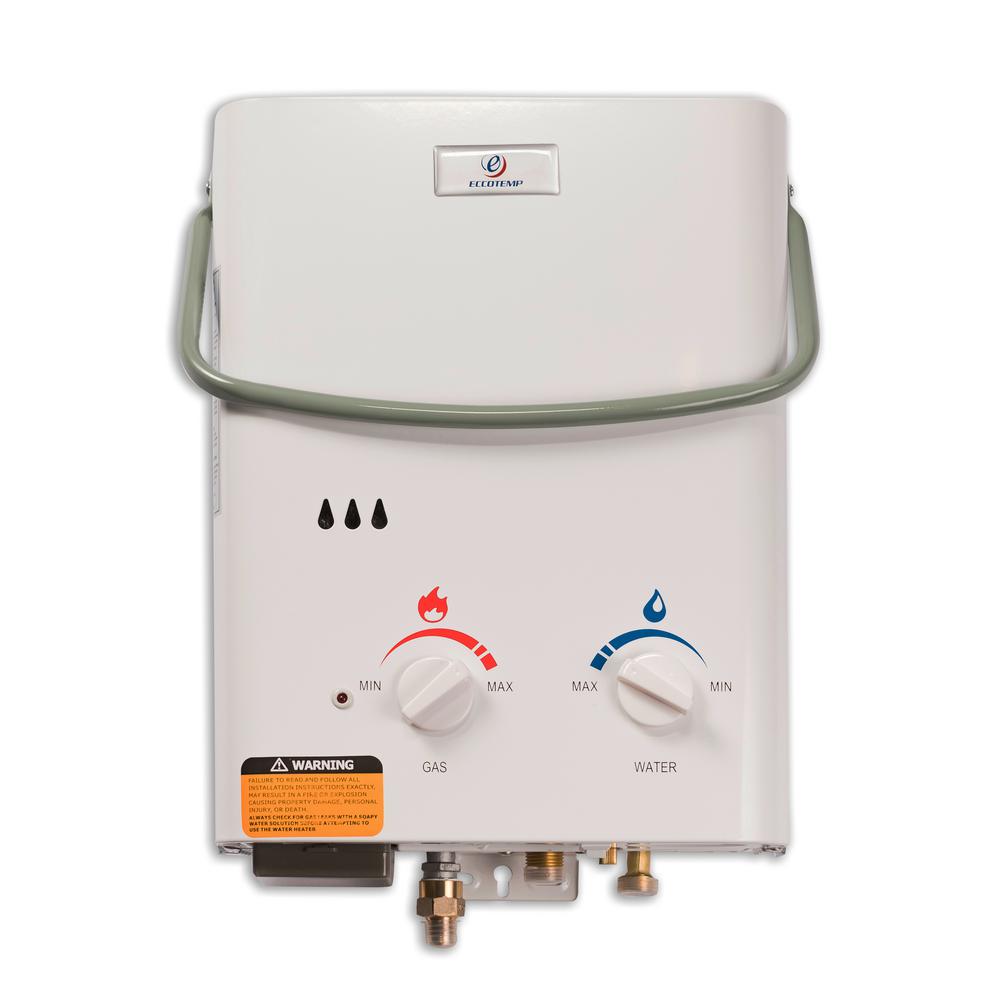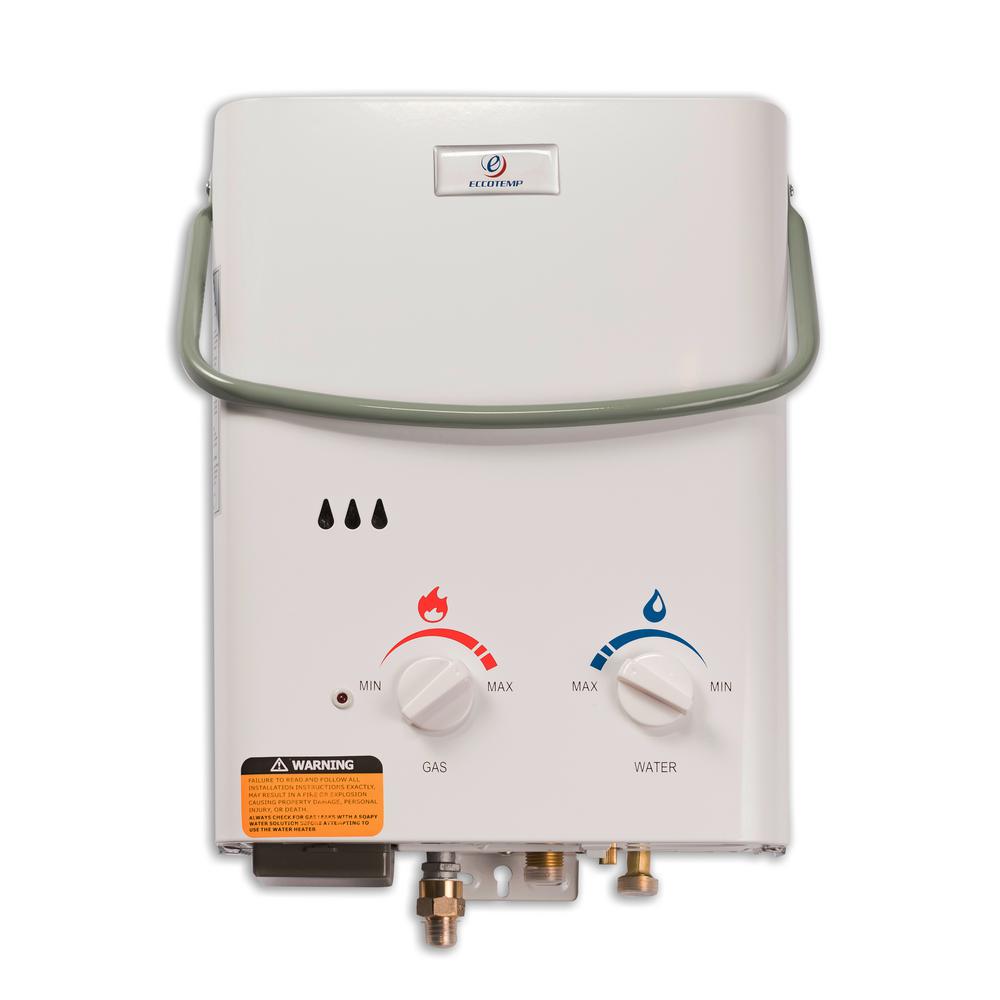 Both Jamie and my dad are very big on fixing what is broken instead of buying new. Well this time they lost the battle with the fire breathing dragon and we picked out a new instant hot water heater that not only took up less space and was more efficient.