Tips & Tricks for Stationary RV Living
Are you considering living in your RV full-time? If so, congratulations! You're about to embark on a wonderful journey. Full-time RV living can be incredibly rewarding, but it does take some getting used to. In this blog post, we'll share some tips and tricks for making the most of stationary RV living. We'll cover topics like how to manage your water and power usage, where to find the best camping spots, and how to keep your RV organized and comfortable. So whether you're a seasoned pro or just starting out, we hope you'll find these tips helpful! Thanks for reading!
Disclosure: Some of the links below are affiliate links, meaning, at no additional cost to you, I will earn a commission if you click through and make a purchase. 
What is Full Time Stationary RV Living?
Full-time stationary RV living is an exciting lifestyle for those looking to embark on a journey without ever leaving home. It offers an opportunity to experience full-time RV life and all the freedom, adventure and flexibility it involves, without having to worry about always being on the move.
In essence, it's like having an all-access RV pass to your own permanent destination. With full-time stationary RV living, you can park your RV in one spot, often referred to as an RV Resort or campground, for long periods of time – typically a season or longer – and make that spot your home away from home.
You're free to explore nearby attractions just as you would if you were on the road, while also enjoying comforts at your 'base camp' such as a good internet connection, swimming pool access and other amenities offered by the resort. With full-time stationary RV living, you truly have the best of both worlds!
Tips & Tricks for Full Time Stationary RV Living
Choose the Best RV Park or Campground
Don't just settle for the first campground you come across! Be sure to weigh all your options and compare amenities, locations, prices – and don't forget about long-term rates. Look out for parks offering unbeatable discounts on weekly, monthly or even yearly stays — it could be the perfect place to call home.
Do you own land? Have you considered setting up a permanent RV spot on your land?  Learn More HERE!!
Learn How to Get the Best Wi-Fi Signal Possible
If you're living long-term in a campground or RV park, free Wi-Fi isn't always reliable. You can investigate getting your own service installed for optimal connectivity – or try boosting the existing signal with a specialized booster device. Alternatively, if you'd rather not commit to an installation plan just yet, consider utilizing a personal mobile hotspot powered by your cell phone's data!
Skirt Your RV in the Winter for Better Insulation
Cold winter months can be a challenge for RVers, but with the right precautions it doesn't have to ruin your stationary living experience. A skirt around your camper will act as an insulator, keeping cold winds from blowing beneath and protecting plumbing during severe frosty temps. Enjoy cozy comfort in every season!
Learn more about skirting your RV HERE. 
Use Efficient Storage Solutions to Maximize Space
Make the most of your RV space by finding smart storage solutions! From maximizing cupboard capacity to cleverly organizing drawers, reinventing under-bed compartments and more – there are so many ways to keep your belongings neat while living a life on the road.
Take some time today to research innovative organization hacks for RVs; you won't regret it! Check out our best organizing hacks HERE. 
Cook More Efficiently with RV Kitchen Tools and Appliances
Conquer any RV cooking challenge with the right tools! Investing in an instant pot, like a trusty sidekick of yore, can help you get massive meal-prep done quickly – or whip up one-pot meals without breaking a sweat.
And induction cooktops are perfect for preventing your kitchen from turning into an oven; they're much cooler than electric and gas burners while still giving great results. So don't let small kitchens halt big plans – equip yours today to make things easier (and tastier) on all fronts!
Decide How to Get Your Mail
With the RV lifestyle, mail can be a tricky thing to manage. Luckily for those who don't want their postbox filled up with backissues of National Geographic and offers from Domino's Pizza while on the road, some campgrounds offer an in-office option or delivery right to your campsite – ideal if you're planning a lengthy stay!
If that isn't possible however, there are other solutions such as getting yourself set up with postal forwarding services specifically designed with RVer needs in mind.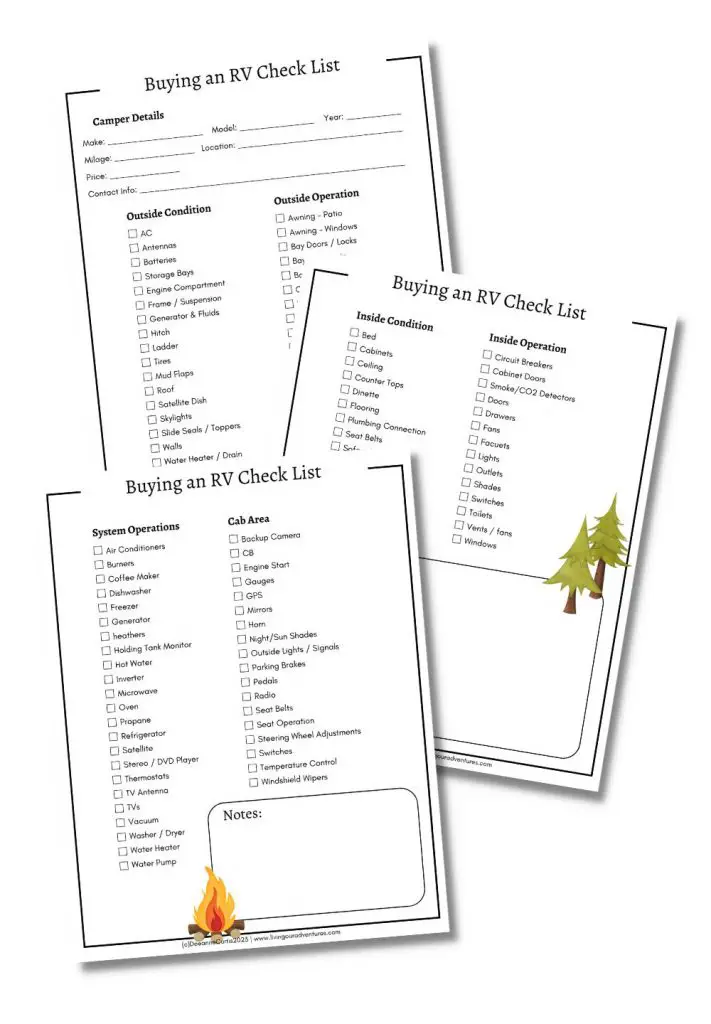 Get your FREE Buying an RV Checklist. Make sure you are buying a quality RV. 
Keep Up Your Monthly RV Maintenance
Maintaining your stationary RV is not only important for when you travel or move it, but can help keep its resale value. Keep up on oil and filter changes as well as examining tires regularly to check the pressure and make sure they are covered in tire covers which protect them from UV rays.
Be proactive with maintenance tasks such a inspecting windows seals and roof seams while cleaning your roof and repairing/sealing minor damages that could cause potential water damage down the line!
RV Size: The Bigger, the Better for Stationary RV Life
For those seeking a life on the open road, smaller recreational vehicles are definitely the way to go! But if you're looking for more stationary RV living, bigger is most certainly better – especially if your family size calls for extra space. A fifth wheel or park model will allow everyone plenty of room and comfort while enjoying all that come with full-time stationary RVing.
Set Up an Outdoor Hangout Space
Transform your campground into a home-away-from-home by adding an outdoor living and hangout space! Not only will it help you make the most of extended stationary stays, but constructing a deck can significantly upgrade even the simplest RV.
Make sure to personalize this cozy area with comfortable furniture and inviting decor – letting you enjoy all that nature has to offer without ever leaving your makeshift abode!
Unhappy with Your Neighbors, Park, Anything? Move
Is living next to annoying neighbors in your RV park making you unhappy? Don't despair – take the wheel and drive off into a new horizon! If leaving the park altogether isn't an option, you can always speak with management about potentially moving to another site.
And if that doesn't work out there are plenty more parks for adventure seekers like yourself waiting just down the road. Whatever path you decide on, at least have peace of mind knowing change is always possible when it comes to finding happiness while nomading life.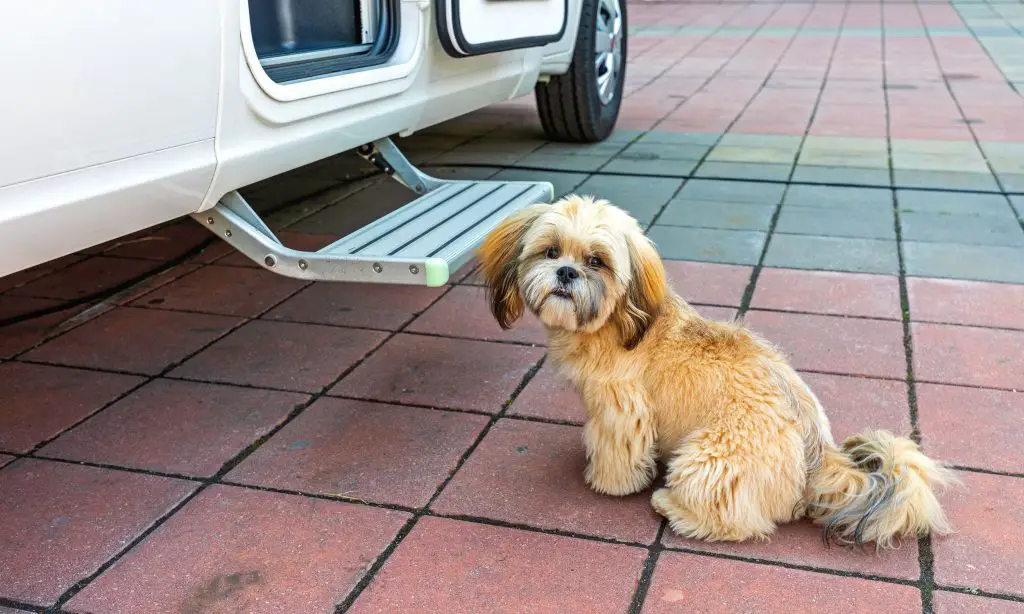 These ideas for stationary RV living should help get you started on your own journey, but remember to always tailor them to fit your own needs and preferences. What worked well for us might not work as well for you, so be sure to experiment until you find the perfect balance for stationary RV living that makes your life happy and comfortable. Are there any other tips or tricks you would add to our list? We'd love to hear from you in the comments below!
You May Enjoy These Related Articles
Did you enjoy this article? Want to hear more? Stay in touch! Sign up below to receive weekly tips and inspiration for your homestead.