Shenandoah Valley Campground, LLC
We broke tradition this year and didn't have a family thanksgiving at our home, we went CAMPING!!!  We stayed at Shenandoah Valley Campground, LLC; this adorable little campground in the Shenandoah Valley, VA.  At first we were a little hesitant because it is so close to route 81 but in the end we didn't even hear the highway and forgot it was there.
The campground has about 37 sites. It is great for quick stops on your way to other destinations or longer stays if you are working in the area. Or you can come stay for a weekend/long weekend, which is what we did!
The first thing the kids noticed when we got there was the playground.  They had fun climbing up the jungle gym and sliding down the slide. Hunter loved playing on the airplane. The campground also has a pool but because we went in November it wasn't open. The pool might not have been open but they have a very good WiFi signal which made working and movie watching very easy. Henleigh developed a new love for Mickey Mouse on this trip, I think Nana might be getting her some DVD's for Christmas. Lol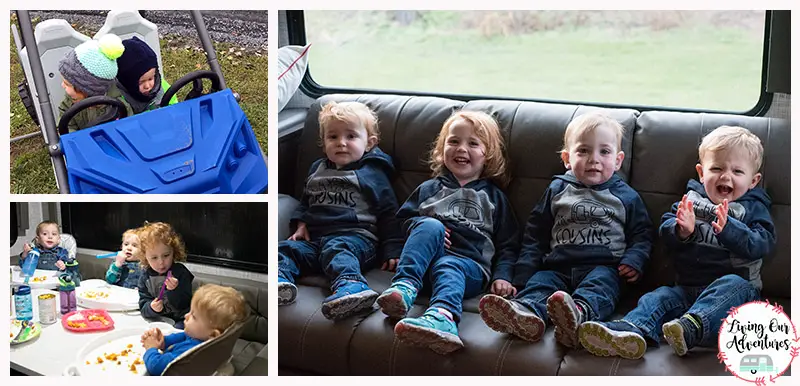 The bathhouse was also very nice, to the point that we only used the camper tub to bathe the kids.  Everyone else took showers in the bathhouse, very clean and big. Mechelle also used the washer and dryer a lot to get caught up on their laundry.
Crazy Diasy came with us and loved running around in the dog run without her leash on. There wasn't too many people staying at the campground so she also enjoyed wandering the campsite on our walks.  Speaking of walks the campground is small enough that our kids walked the whole thing and didn't need to be carried. Don't let the size discourage you though, the sites were a very decent size. We stayed in the pull through sites and buddied them to make it easier for us.
If you don't camp but want to get away for the weekend, they have 5 cute little cabins that you can rent. The owner does a great job keeping them decorated for the season with hand made crafts. Behind each cabin is a fire pit with stumps for you to sit.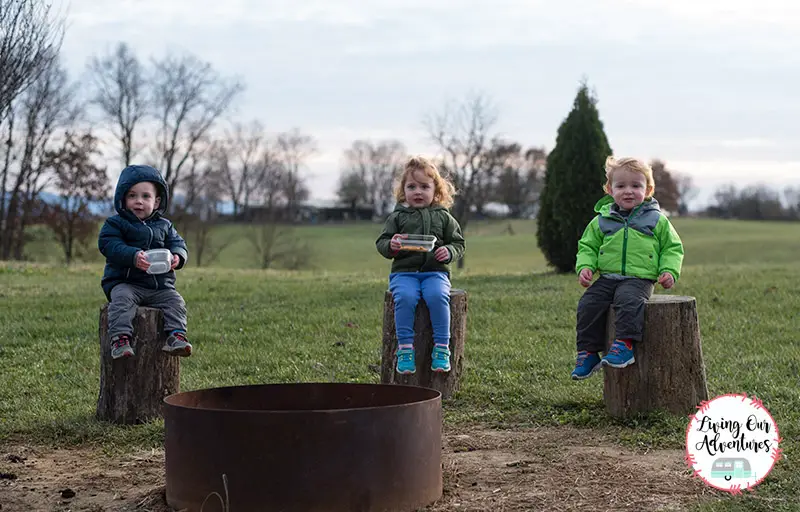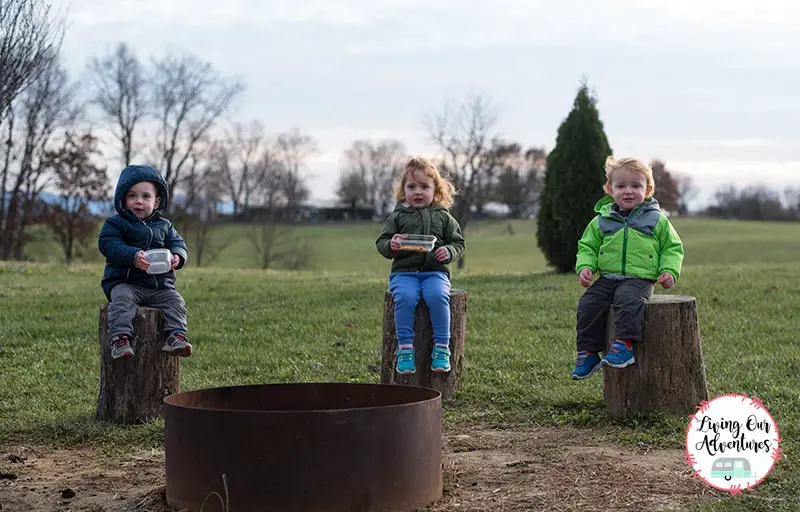 What we loved most about this place was how laid back they were.  We got in late Wednesday night and Thursday was Thanksgiving, so they left our check in paperwork on the door and called on Friday for us to come sign the credit card slip.  They said that if we ever stop and haven't made reservations to just pick an empty site and come in the next morning. The owner was in the store crafting when we went in. They were our type of people!!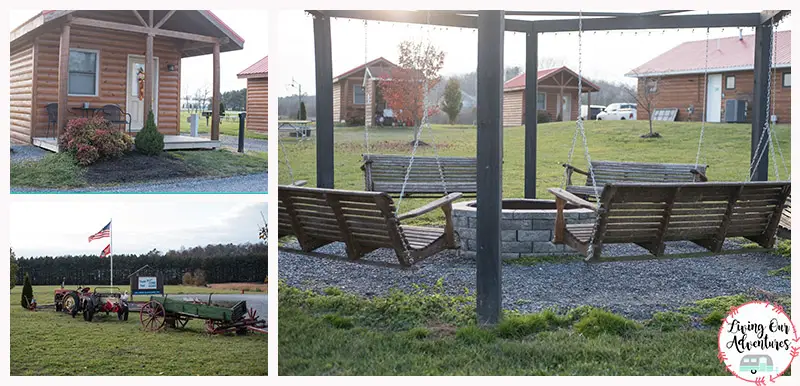 Area Attractions:
Route 11 Potato chip Factory is very close and you can see how they make the chips. We recommend the sweet potato chips and the Mama Zuma's Revenge 

if you like spicy things.

Shannondoah Caverns- we love visiting caverns and we all agreed that this one was the best so far, especially if you have never been to one. Check out our adventure here.

Meems Bottom Covered Bridge- Mom and Dad stumbled upon this while they were looking for the flea market. Check out our naptime adventure here.
Being that it was November and cold we did bring along a couple of things to make the trip more enjoyable. You can check them out in our Winter Glamping Post.
We have already decided that we will be visiting Shannondoah Campground, LLC again in the spring. Jamie wants to visit some of the local breweries and Mechelle found another cavern we have to visit.
Read Next…