Are you looking for some fun and easy camping snacks? If so, you've come to the right place! In this blog post, we'll share with you some of our favorite camping snacks that are sure to please everyone in your group. So whether you're looking for something sweet or savory, we've got you covered. So let's get started!
Disclosure: Some of the links below are affiliate links, meaning, at no additional cost to you, I will earn a commission if you click through and make a purchase. 
Peanut butter and jelly sandwiches
Peanut butter and jelly sandwiches are a classic lunchtime favorite for many! The sweet and savory combination of flavors, as well as the softness of the bread, makes an unbeatable combination. With just two ingredients, you can make a simple yet delicious sandwich that is both affordable and filling.
Peanut butter and jelly sandwiches are not just for lunches though – they can be enjoyed any time of day. Whether you prefer grape jelly or strawberry jam, this easy snack satisfies any craving without breaking the bank.
They are even better when you make them on Sourdough Bread. Need a recipe of Soft Sourdough Sandwich Bread click HERE. 
Trail mix packs a flavorful crunch that can satisfy almost any food craving. The combination of salty and sweet ingredients caters to unpredictable appetites and is the perfect snack to fuel an adventure.
Whether you purchase it pre-made or make your own at home with nuts, seeds, dried fruits, and anything else you like, trail mix offers a delicious and nutritious snack option.
Homemade mixes can be tailored so each person in the family gets their favorite flavors as well as healthy choices. Be sure to have some trail mix on hand for when hunger strikes on the go!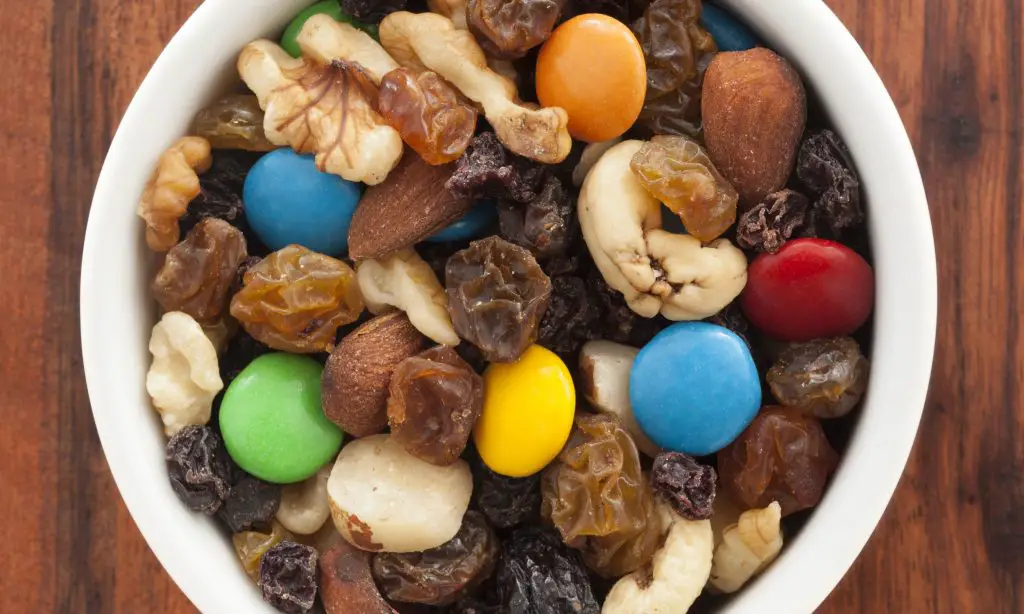 Dried fruit is an incredibly versatile and nutritious snack. Whether it is raisins, prunes, figs, or dates, dried fruit can be added to almost any meal providing a sweet and chewy texture. Because of its long shelf life, dried fruit can be stored for months without requiring refrigeration.
Moreover, due to the drying process that it undergoes, dried fruit is more nutrient-dense than fresh counterparts. Dried fruit does not only make a healthy snack but also spice up several recipes ranging from salads to baked goods.
Nuts are a delightful snack, offering a crunchy texture, robust flavor and nutritional value. With options like almonds, peanuts, pistachios and more, there are plenty of options to choose from.
Not only are these snacks yummy and diverse, but they also make for healthy alternatives to chips or candy. Nuts are rich in fatty acids, such as Omega-3s, that can offer health benefits like increased collagen production or improved blood circulation.
Eating nuts may even lower cholesterol levels or reduce inflammation. To maximize the health benefits one receives from nuts, it is best to opt for raw varieties instead of salt-zapped or pre-packaged products.
A handful of fresh walnuts is always a tasty way to spice up a salad or yogurt bowl!
Seeds are one of nature's great creations, capable of sustaining entire ecosystems. From the smallest vegetable seed to the towering redwood, much of our planet's biodiversity is reliant on seeds for its continued existence.
For centuries, humans have taken advantage of this incredible resource through agriculture and forestry, using seeds to provide sustenance, materials, and medicine. It is no wonder then that the discovery of new techniques such as genetic modification has led to a surge amongst scientific advancement related to seeds.
Still, there is much to be seen and experienced from the wonders created by a simple seed. From forests teeming with life to gardens filled with color year-round, there is nothing comparable to what can come from a small package crafted by nature itself.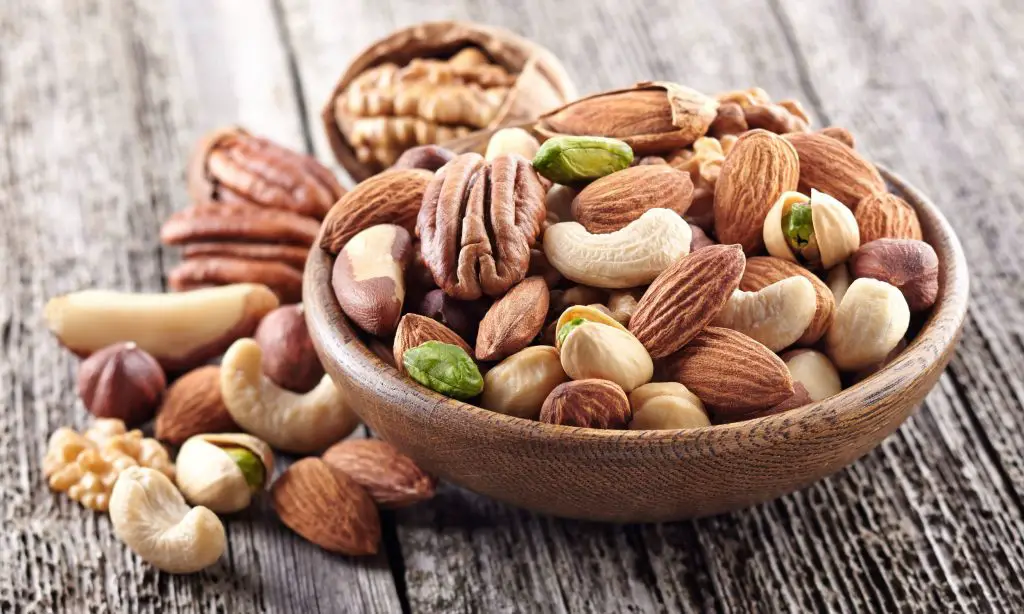 Crackers are one of those snacks that can be enjoyed in so many ways. They are great to eat solo, dipped into your favorite condiment, or as a part of a larger snack platter. They come in savory and sweet varieties, so no matter what kind of mood you're in there is surely some type of cracker that will satisfy your craving. Crackers make wonderful additions to lunchboxes and they are also an ideal accompaniment to soup on slightly chilly days. Whether you reach for Ritz or homemade, crackers are a simple yet delicious way to brighten up any snack time.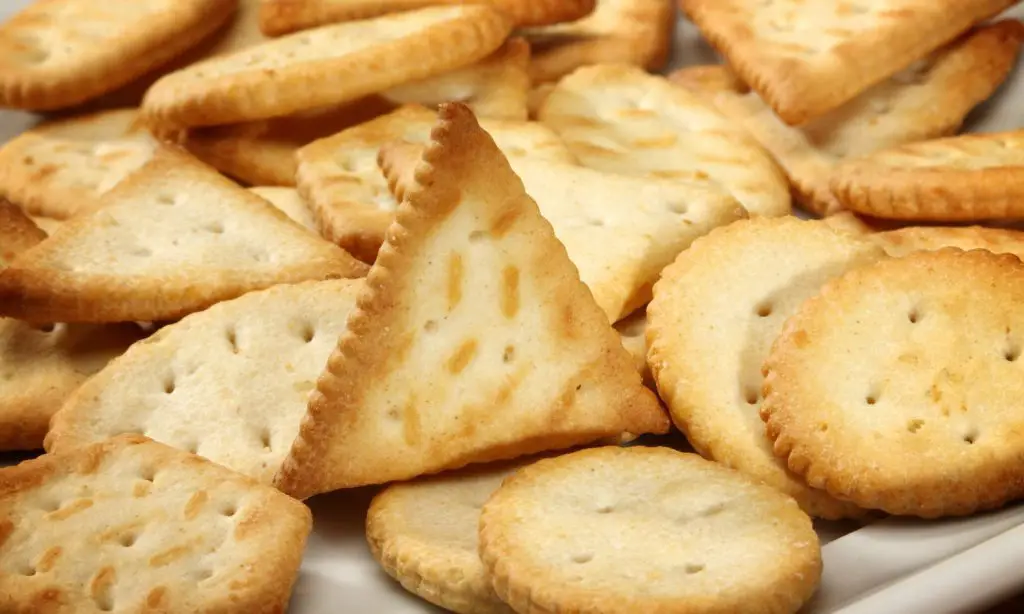 These are just a few of the endless possibilities for snacks that will help keep you full and focused during your workday. Be creative and mix and match different combinations of these foods to find what works best for you. And remember, it's ok to snack throughout the day – your brain (and body) will thank you for it!
You May Enjoy These Related Articles
Did you enjoy this article? Want to hear more? Stay in touch! Sign up below to receive weekly tips and inspiration for your homestead.